At Convolve, we're all about building bridges between information technology (IT) and operational technology (OT). With the advent of industry 4.0, traditional manufacturing companies increasingly want to align these departments. Today, we'd like to share an end-to-end project where we did just that for Kemin Industries. Joining us for an overview of what our cooperation entailed are Raf Snoekx, business development manager for the application solutions department at Kemin, and Koen Rutten, founder and managing partner at Convolve.
Kemin Industries
Kemin is one of the world's leading suppliers for (among others) animal nutrition. They already offer a complete customer journey through advisory services, but they wanted to expand that offering with digital services and data insights. That is why, together with Kemin, we developed KEMINCONNECT™: a cloud-based application management platform that lets customers achieve added value from their Kemin solutions.
The initial focus was to create applications for dosing equipment that aggregate process data into easy-to-use smart dashboards. This lets Kemin's clients make data-driven decisions to optimise their processes and operations. However, KEMINCONNECT™ is more than just that. In line with the Internet of Things (IoT) evolution in the industry, it represents an entire ecosystem.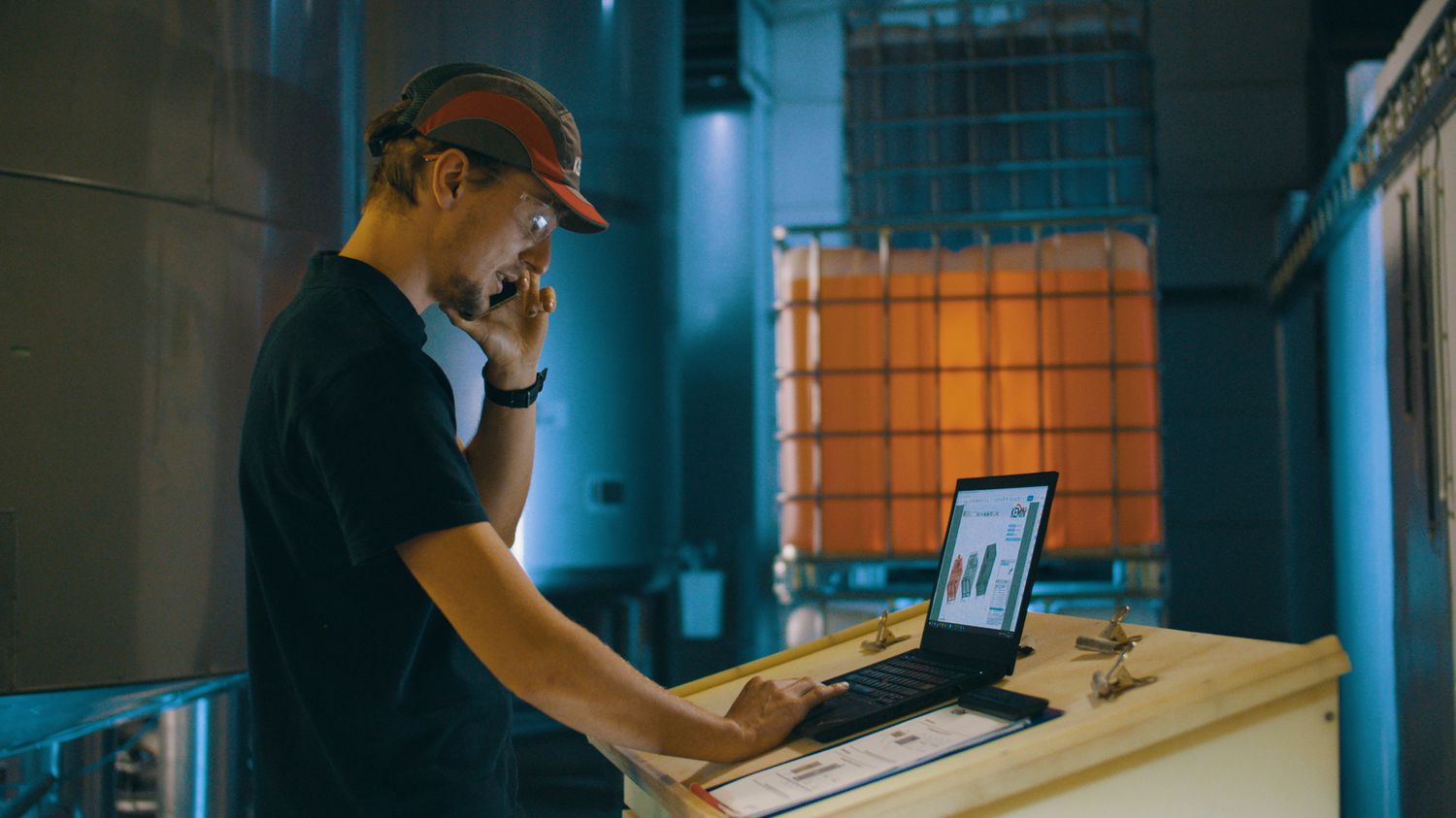 The right tools for the job
Of course, this end-to-end platform and its supporting applications had to be built first. When looking for a partner for this ambitious project, Kemin ended up with Software AG, an enterprise software company with a global presence. However, an IT project that combines the OT and IT departments is no simple task, requiring specialist knowledge. In Raf's words: "We have mastered the OT aspect over the last decades but hit a wall with our IT capabilities early on when we received our Cumulocity IoT environment." Based on earlier experiences in similar projects and in line with their strong partnership, Software AG was quick to recommend Koen and Cronos4Industry as an executive party.
Compared to their OT equivalents, IT applications need more frequent updates and maintenance. Making KEMINCONNECT™ an integrated IoT platform led to additional scalability and flexibility requirements. As the project's scope became clear, Koen and our team at Convolve decided they needed to approach this as a true end-to-end project.
Going above and beyond
We did not just develop the platform. The specifics of software and IoT were new to Kemin, so we supported them through the entire process. We started with a thorough analysis of the existing business processes in the environment and how they should interact. Once we determined the high-level structure, we expanded the project team from an IoT architect to several additional consultants. Being able to pick from the Cronos Group's wide variety of experts was especially valuable. This meant that at least temporarily, Convolve also made it their mission to match talent with these new roles.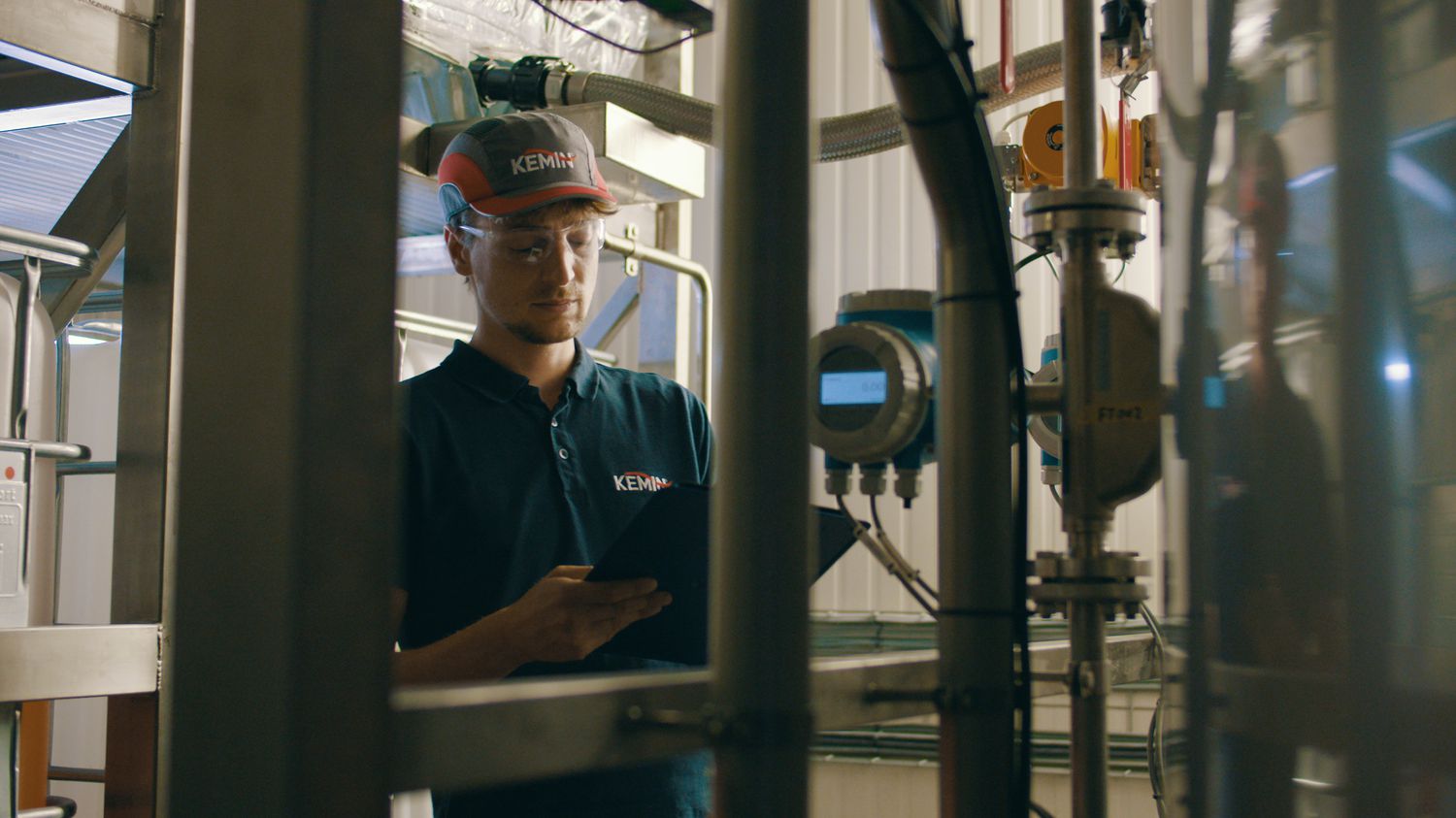 Once the right people were on board, development of the new applications and the platform connecting the dots could start. We were especially mindful of security and continued support since these are two other areas where IT and OT projects really differ. A connected IoT network obviously led to higher security requirements compared to individual on-premise dosing controllers, and support is key to Kemin's customer-oriented vision.
Most importantly, we helped with change management in all these aspects. A change of this size required a cultural shift within Kemin from a more traditional OT perspective to an integrated IT and OT view. Developers had to expect that applications could colour outside the lines and communicate with each other, instead of sticking to their defined tasks.
This supported the move towards a service-oriented intelligence layer on top of Kemin's existing portfolio of products. For this, management had to connect previously isolated departments and introduce an Agile way of working. Raf admits that this was not a straightforward task, but that Cronos4Industry was a perfect fit because of their hybrid OT-IT mindset.
Handing over the keys
It's rare to include aspects like the hiring of new profiles and change management in a project, even one of this size. We gladly did so because we really believe in Kemin's story, and we want to help them grow further. We wanted to do the same for Kemin that they do for their customers: provide peace of mind through comprehensive support, so they can take care of their core business. By establishing an end-to-end partnership with lots of knowledge sharing and support, we ensured Kemin can continue their own success story.